BOOKING AND FEE INFORMATION FOR CONFERENCES
Question and Answers about the process of booking and fee information
BELOW YOU WILL FIND SOME OF THE SUGGESTIONS I FEEL IT TAKES IN ORDER FOR TO PREPARE YOUR CHURCH FOR A SPIRITUAL AWAKENING CONFERENCE
When invited to a church, I make no demands of that church. I will go anywhere I am invited. Money will never be a consideration. My wife and I travel in a motor home. I only ask the pastor and a few of the people to have a heart to see genuine spiritual awakening.

SO WHAT DO WE ASK OF YOU?
I ask that you pray, pray, and then pray some more. In all of church history, there has never been true authentic revival without prayer.
Read the illustration below:
in 2013, a group of men from Alabama called me and asked if I would come and preach a spiritual awakening conference there. I told them that all of us needed to pray about it. Over the course of a few months, we prayed. There were about 15 men in Alabama who were praying, all of them laymen. We finally agreed on a date that I could come. We met in a church with crowds packing the church house every night . What a time we had! There were numbers of people saved, and many brought back to the freshness of the Holy Spirit.
I was a Southern Baptist Pastor for many years. I feel the greatest need in Churches in America today is to know and experience the Filling of the Holy Spirit. I know from first-hand experience the filling of the Blessed Holy Spirit.
Great Spiritual Awakening comes as people submit to the Dear Lord and began serving Him in all of His fullness.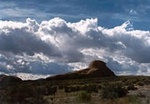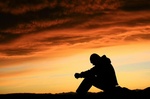 AND FINALLY THE FINANCES
When I retired as a Pastor in 1999, to go into this ministry of Spiritual Awakening, I told God I would go anywhere He opened the door. I also promised God that money would never be a consideration. I do not depend on man for my welfare. I am depending on God. We have never gone hungry, never worried about a place to sleep, nor have we ever been cheated. God has blessed us far beyond anything we could deserve or imagine. There have been times when things were a bit tight, however, God has always made sure we had what we needed at the next church down the road. God takes care of his children.
As I mentioned earlier, we travel in a motor home, and it is always good if a church can take care of our travel expenses for the motor home which is basically fuel, and RV Park fees for the length of stay during the conference.
If there are any questions you might have that were not covered, please go to my contact page and call me or email me and I'll be glad to answer any other concern you may have.
God Bless you. We look forward to worshiping with you in the near future!