BOOKSTORE
BELOW ARE THE PROJECTS DR. ALLEN HAS AUTHORED INSPIRED BY GOD
Be sure and order you copy today by sending a check or money order to Dr. Allen ( see contact page) order for credit card orders go to Amazon.com.
CATCH THE WIND
Since 1988, Dr Allen researched one of the greatest spiritual awakenings that occurred in church history. Through God's divine inspiration, Dr Allen's compilation of this research conceived what has become One of the best books ever written on this spiritual awakening in the Hebrides Isles which was released in May, 2002.
Catch the Wind takes you back to a place and time when God chose to reign revival down from Heaven on a small community like never in the history of man. This revival immediately takes root and spreads like fire throughout the Hebrides Islands, Scottland, where God used an ole Scottish Highlander Preacher by the name of Duncan Campbell to carry the good news of salvation to an area, once governed by the Strict Church of England, where capitalism was far more important than teaching about Christ. Read how Duncan Campbell, being obedient to God uproots centuries of tradition and watches and God sends His Spirit to bring a people to repentance by the hundreds sometimes on a nightly basis. Also learn how 2 eldery women, both disabled, were major players in this revival breakout.
CATCH THE WIND, BY Dr. Brad Allen
Retail Price $14.95
If you order through this website you can purchase this book for $10.00 plus shipping and handling.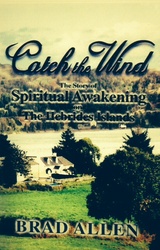 (LATEST) THE MORAVIAN PRINCIPLE: THE SECRET OF REVIVAL
TO A NATION ON THE BRINK OF BECOMING A LAND WHERE REVIVAL COULD VERY WELL BE URBAN LEGEND, THIS BOOK IS A MUST READ. FILLED WITH PAGE AFTER PAGE OF RICH CHRISTIAN HISTORY, THE STORY BEGINS WITH JOHN HUSS, KNOWN AS A HERETIC IN THE MID TO LATE 1300'S, WHO MARTIN LUTHER DISCOVERED TO BE ONE OF THE GREAT TEACHERS OF CHRISTIANITY. FROM THERE WE MOVE TO THE BOHEMIAN BRETHREN, THE CHURCH OF THE BRETHERN, AND FINALLY TO THE MORAVIANS. THE BOOK COVERS THE COMING IN POWER OF THR HOLY SPIRIT ON THE LITTLE MORAVIAN CHURCH IN HERRNHUT, GERMANY, MORE COMMONLY KNOWN AS THE MORAVIAN PENTECOST.
WE MOVE ON TO THE EXPLOSION OF THE GREAT MISSIONARY ENTERPRISE AS THE MORAVIANS LEFT GERMANY TO CARRY THE GOSPEL OF JESUS CHRIST THROUGHOUT THE WORLD.
ORDER YOUR COPY TODAY AND TOGETHER LETS RECLAIM THE REVIVAL MOVEMENT OUR ANCESTORS FOUGHT AND DIED FOR IN THE NAME OF OUR LORD AND SAVIOR JESUS CHRIST.
Order your copy today thru our website by sending check or money order to Dr. Brad Allen
for $14.99 plus $3.99 S&H. Credit Card orders may order from www.amazon.com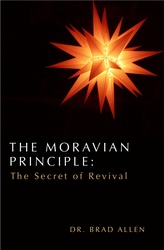 THE LAND GOD CHOSE TO LOVE
Just West of the Main Land of Scotland are approximately 500 islands with a string of those Islands referred to as the Hebrides. Among the Hebrides Islands is a small Island called the Isle of Lewis. Now all of this is still part of Scotland, however when you travel there you realize their lives have in some ways remained the simple rural farm lifestyle, that has been a way of life for centuries in the Hebrides. Only God knows why he chose this area to experience the spiritual awakenings that have occurred at least 10 times beginning in 1824, but one thing is for sure, when you start reading the history of this little Island of Lewis and what God did during the time frame in which revival was a common occurrence, you will not be able to put this book down until you have read the very last words on the last page, revealing :
"THE LAND GOD CHOSE TO LOVE" by Dr. Brad Allen
RETAIL PRICE $14.95
If you order this book through the website you can get it for the discount price of $10.00 plus shipping and handling.